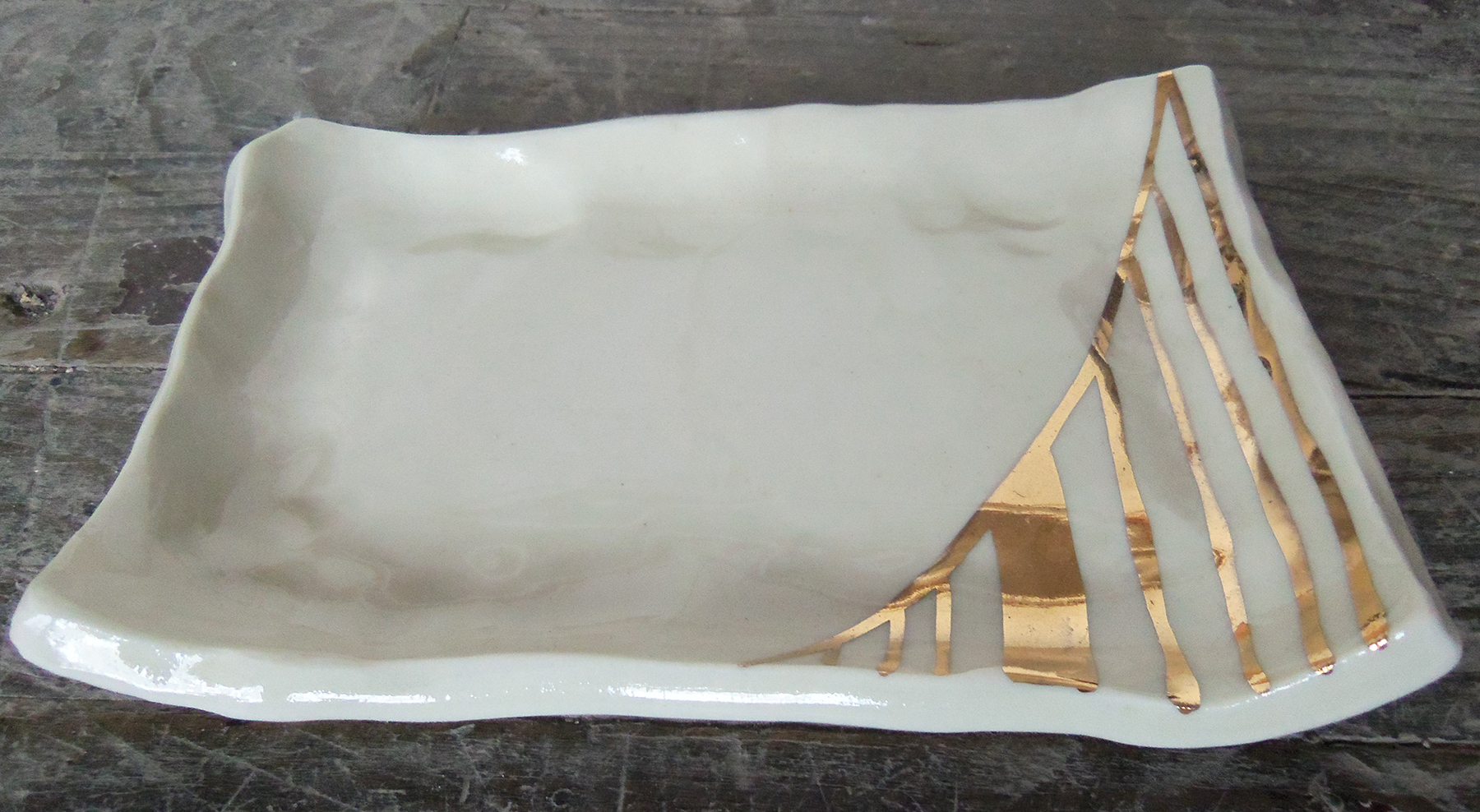 Gold Striped Soap Dish
This dish was crafted with porcelain clay then in a glossy clear glaze. It was finished with a hand drawn gold luster design. Perfect for soap or as a spoon rest. Each dish is organically shaped. No two will ever be the same.
It measures approximately 5 inches long by 3.5 inches wide.
Only 1 available
Customers in the Cleveland area who wish to pick up their order may use the coupon code "PICKUP" to waive the shipping charges. Please visit my studio shop page for details. If you cannot make the hours listed please pay for shipping. Thank you.