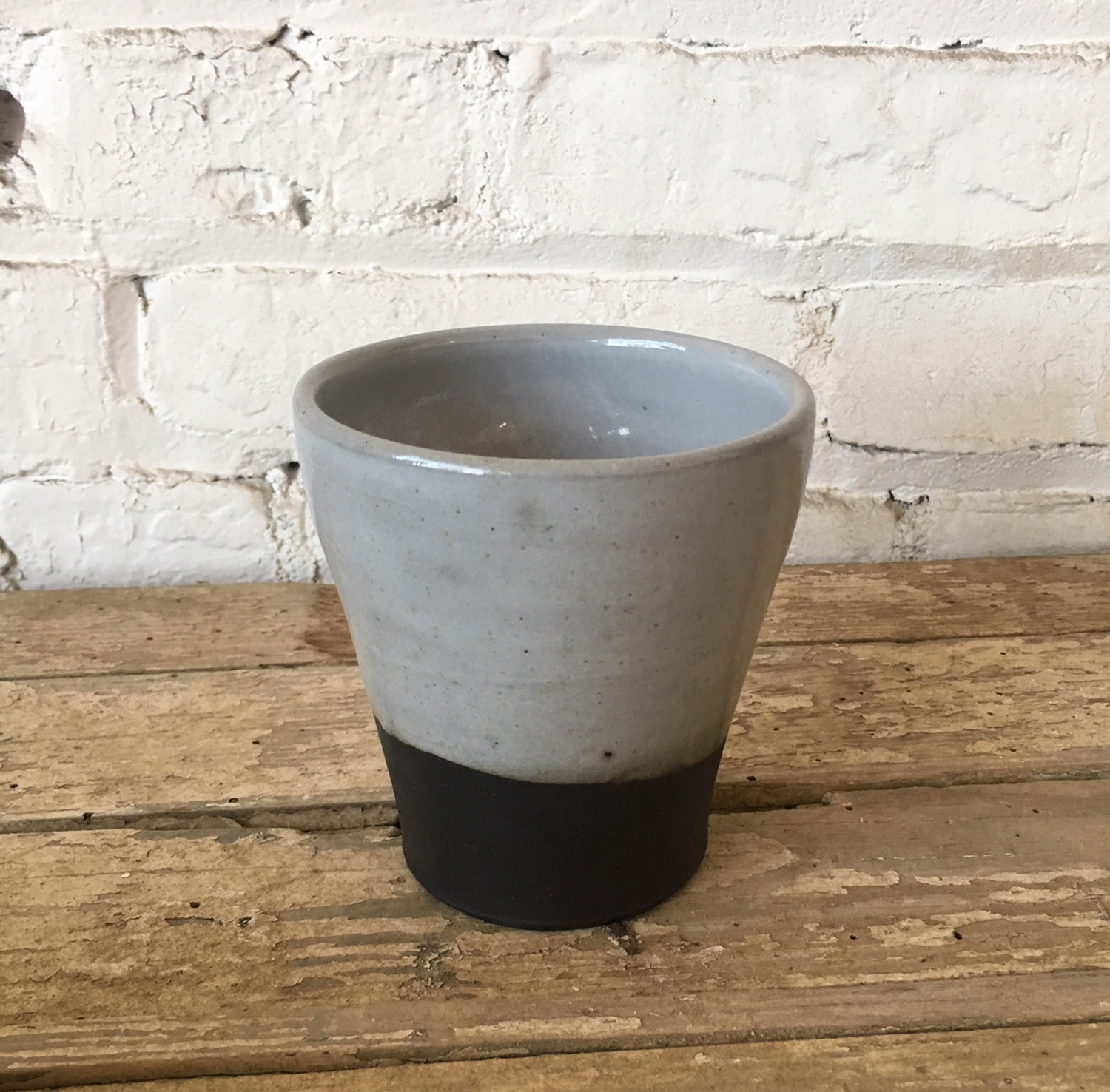 Gray Tumbler
This cup was crafted with black stoneware clay. The interior has white slip and a clear glaze while the exterior has a glossy gray. Its a great cold beverage cup.
Approximate measurements: 4 inches tall x 3.5 inches wide. This mug holds roughly 12 ounces.
Microwave and dishwasher safe however hand washing prolongs the life of your handmade wares.
Only 1 available